7 Unique Christmas Gift Ideas your friends & family will love
Christmas, it's the most wonderful time of the year. But what if you're buying gifts for the people who seem to have everything? If you're looking for perfect Christmas gift ideas for mum, or Christmas gift ideas for friends, or even sustainable Christmas gifts for employees, our premium range of beautiful and thoughtfully designed products is bound to make anyone smile.

Our store has seven Christmas gift suggestions from the home office and home decor product ranges. So without further ado, let's take a look and see which gift would best suit the people on your shopping list.

These first three products would make great gifts for tech lovers...
1. Birch Phone Stand
Indulge your love of simple, elegant design with the Birch Phone Stand.
Looking for a stocking filler for the person in your life that loves simple, elegant design? The Birch Phone Stand is a compact and sustainable office Christmas gift idea that's a phone's perfect companion.

With its contrast of sleek lines and natural materials, the Birch Phone Stand cradles your phone at the ideal viewing angle, regardless of its orientation. It also positions your device for convenient access to the charging port without picking it up.

The Birch Phone Stand is available on its own, in a pack of three, or as part of a bundle with the other device stands in our range.
2. Birch Tablet Stand
With its simple and compact design, the Birch Tablet Stand is the ideal tablet holder for use at your desk and around the house.
Do you need Christmas gifts for employees? The Birch Tablet Stand combines maximum functionality and beautiful design, making it an attractive accessory to use in the home or office.

One of the best features of the tablet stand is its quick and easy assembly; simply slot the three interlocking pieces together, and you've got a strong and sturdy platform to hold your tablet. It's also easy to collapse the pieces for easy storage and transport.

As with the Birch Phone Stand, the tablet stand is available on its own or as part of the bundle.
3. Birch Laptop Lifter
Elevate your laptop to new heights with a stand that's sustainable, ergonomic and portable.
The Birch Laptop Lifter is the perfect idea if you're looking for gifts for an entrepreneur or gifts for business owners. Compatible with laptops and tablets from 9in to 17in, the best part about the laptop lifter is its ergonomic comfort.

When combined with a keyboard and mouse, the Birch Laptop Lifter elevates your laptop to an ergonomic height. This aids in reducing the aches and pains that come from hunching over your device.

Buy the laptop lifter on its own or as part of the bundle.
4. Japandi Tri-Leg Plant Stands
Crafted from sustainable birchwood ply, the Japandi Plant Stands are the perfect way to showcase your favourite indoor plants.
Now for the gifts for plant lovers. If the plant lover in your life is anything like most other plant lovers, then no number of plants is enough. The challenge usually comes with finding enough places to home them all!

Customers love the Japandi Tri-Leg Plant Stands for their premium quality and sturdy design. The best part about the Tri-Leg plant stands is that they come with various plate sizes and leg heights, so in essence, you can create a customised plant stand that suits your plants.

The Japandi Tri-Leg plants stands are available on their own or in a range of bundles - 2 packs, 3 packs or 4 packs.
5. Japandi Plant Chandelier
Bring nature indoors with the sustainable ceiling-mounted birchwood ply Japandi Plant Chandelier.
The ceiling-mounted Japandi Plant Chandelier falls into the 'unique Christmas gift ideas for mum' box. Maximising unused ceiling space, the plant chandelier is excellent for freeing up floor area in smaller homes and apartments.

Create a unique hanging garden feature at home - this is one gift that plant lovers will adore!

6. Japandi Corner & Tiered Plant Stands
Designed sturdy, the elegant Japandi Corner Plant Stand helps showcase your favourite indoor plants.
These tiered plant stands are perfect for maximising space by displaying plants vertically. The corner plant stand is the larger of the two - having three tiers - and the tiered plant stand has room for two plants.

They also make great office Christmas gift ideas as indoor plants have been shown to increase productivity and reduce stress.
7. Move Board & Box
If the person you're buying for is a standing desk owner, they'll surely appreciate the Move collection.

Specifically designed for standing desks, the Move Board and Box encourage you to keep moving by supporting your legs. This relieves pressure on your joints by smoothly shifting your body weight from one leg to the other, avoiding fatigue and the aches and pains that come from repetitive action - leaving your brain to focus on the task at hand!

You can buy the Move Board and Box individually or as a bundle.

We hope this roundup of unique Christmas gift ideas has given you some inspiration. We also have gift vouchers available if you're looking for Christmas gift ideas for friends and you're not 100% sure what they'd like.

All our products are crafted from premium and sustainable birchwood ply and made in our Waikato workshop.

Thanks for considering our small business, shopping locally, and buying New Zealand-made!

Related Posts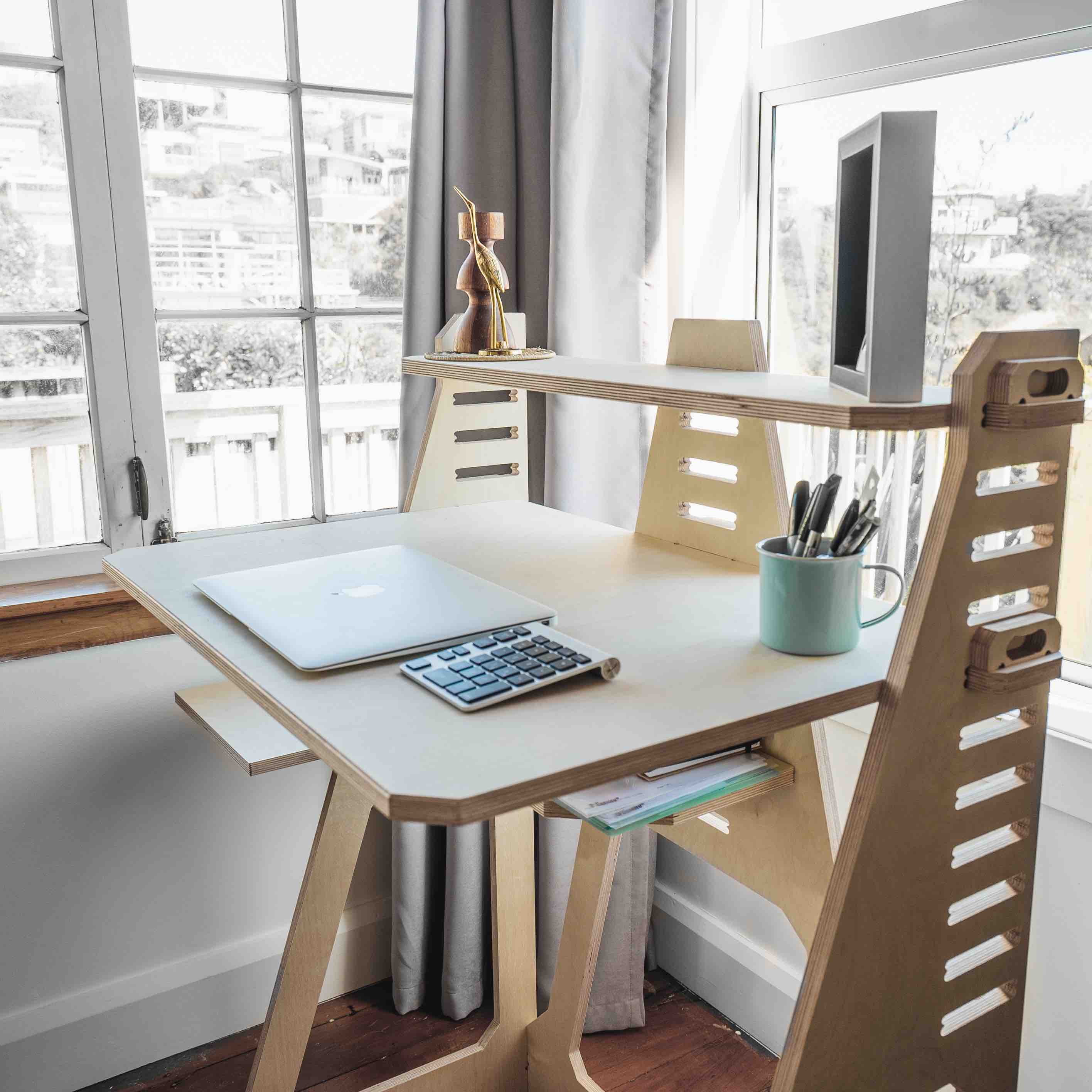 Nov 09, 2023 Nicole D'Almeida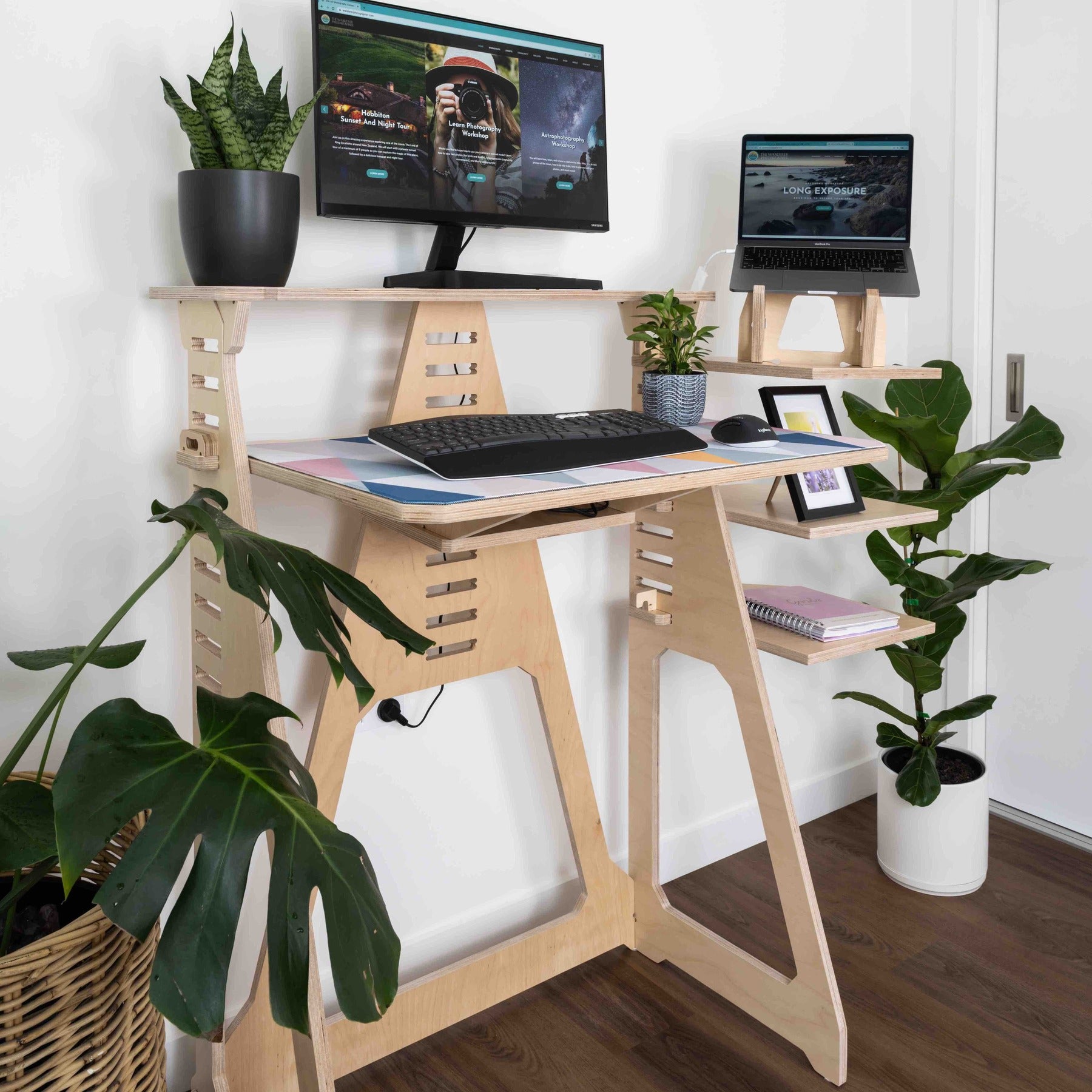 Sep 25, 2023 Nicole D'Almeida
Jul 04, 2023 Nicole D'Almeida