Upgrade Your WFH Setup: Tips for Creating a Productive and Comfortable Workspace
Times are changing, and so is the culture around the way we work. These days, more businesses and employees are opting for either a hybrid or fully remote workweek. While this may sound hugely appealing at first, the truth is that if you don't set your workspace up correctly the appeal is going to dissipate really quickly.
Living the dream vs. living the reality
Let's picture what working from home or a remote location could be like for a moment, shall we? You get the freedom to work from a funky café with a beach view, cuddle your dog or kids whenever you want to, or work in pyjamas from the comfy safe haven of your bed - I mean, what's not to love, right?

In reality, the novelty quickly wears off when your back begins to hurt, you knock your laptop or coffee over, or you have to start sending messages to your colleagues via seagull post because your WIi-Fi or reception keeps cutting out. Don't get us wrong, we're all about that WFH life. However, what we're even more passionate about is setting up a workspace that has a positive impact on your productivity, energy, mood and overall health.
Decide where to place your WFH Desk
Where you place your desk can have a huge influence on your workday and wellbeing. If you can, look for a spot that has plenty of light, is close to the Wi-Fi router, and is as free of distractions as possible. Alternatively, you may want to be around your pets or loved ones, in which case you might want to create a space that you can all share.

Choose the right lighting and decor
If you work at night, or your space doesn't get a lot of natural light, you might want to consider getting a desk lamp. In addition to increasing your workspace visibility, certain lighting can also improve your mood and sleep quality.

Two examples of mood lighting could be adding something like a salt lamp to your desk, or hanging LED fairy lights around your space. These may not be the greatest light sources for increasing your visibility, but they may bring you joy when you look at them and motivate you to spend more time at your desk.

When you're exposed to blue light during the day, it helps to regulate your sleep cycle. This is achieved by suppressing your melatonin levels, a hormone responsible for helping you sleep at night, which makes you feel less drowsy and more alert.

Sunlight is the biggest source of blue light, however, when you can't be exposed to it naturally, you can replace it with blue and orange LED lights designed to mimic the setting and rising of the sun.

Alternate between sitting and standing
At WFH Desks, we use our chairs as a 15-minute resting area between standing. This way, you get the benefits from standing, without the potential risks involved with sitting or standing all the time. Of course, this isn't a hard rule, as we understand everyone's situation is unique.

To incorporate this sitting and standing workflow with minimal effort, tall bar stools can be used and set aside easily, so that you don't have to readjust your desk from sitting to standing each time you make the switch. If you prefer to sit when you work, set yourself reminders to stand up and stretch regularly in order to promote a healthy body and mind.
We hope this article has given you some helpful insight into how to upgrade your workspace. If you have any questions about any of our products, or simply want to chat to us about anything WFH, please don't hesitate to reach us through the chat function on our website, or email our friendly customer service team.
Related Posts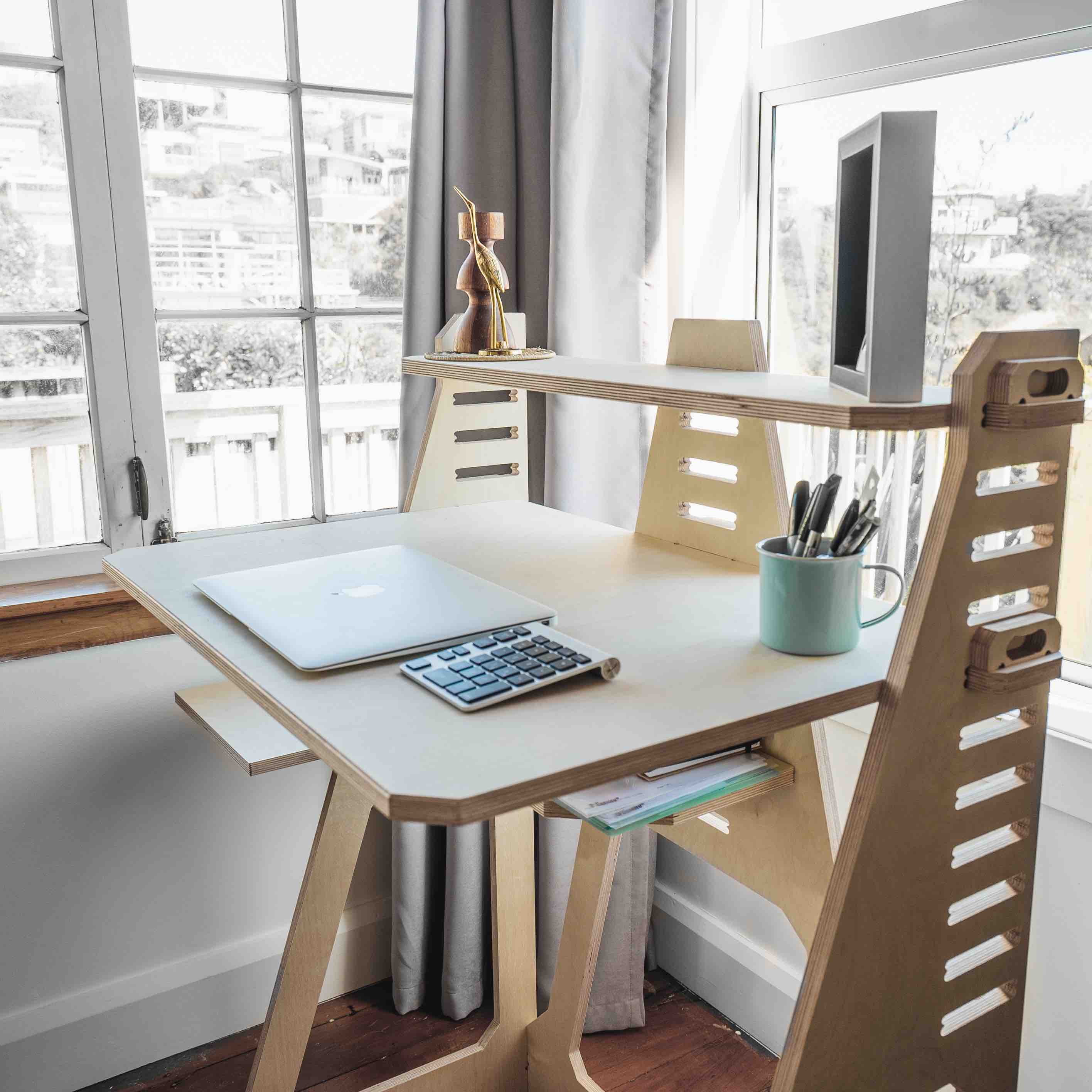 Nov 09, 2023 Nicole D'Almeida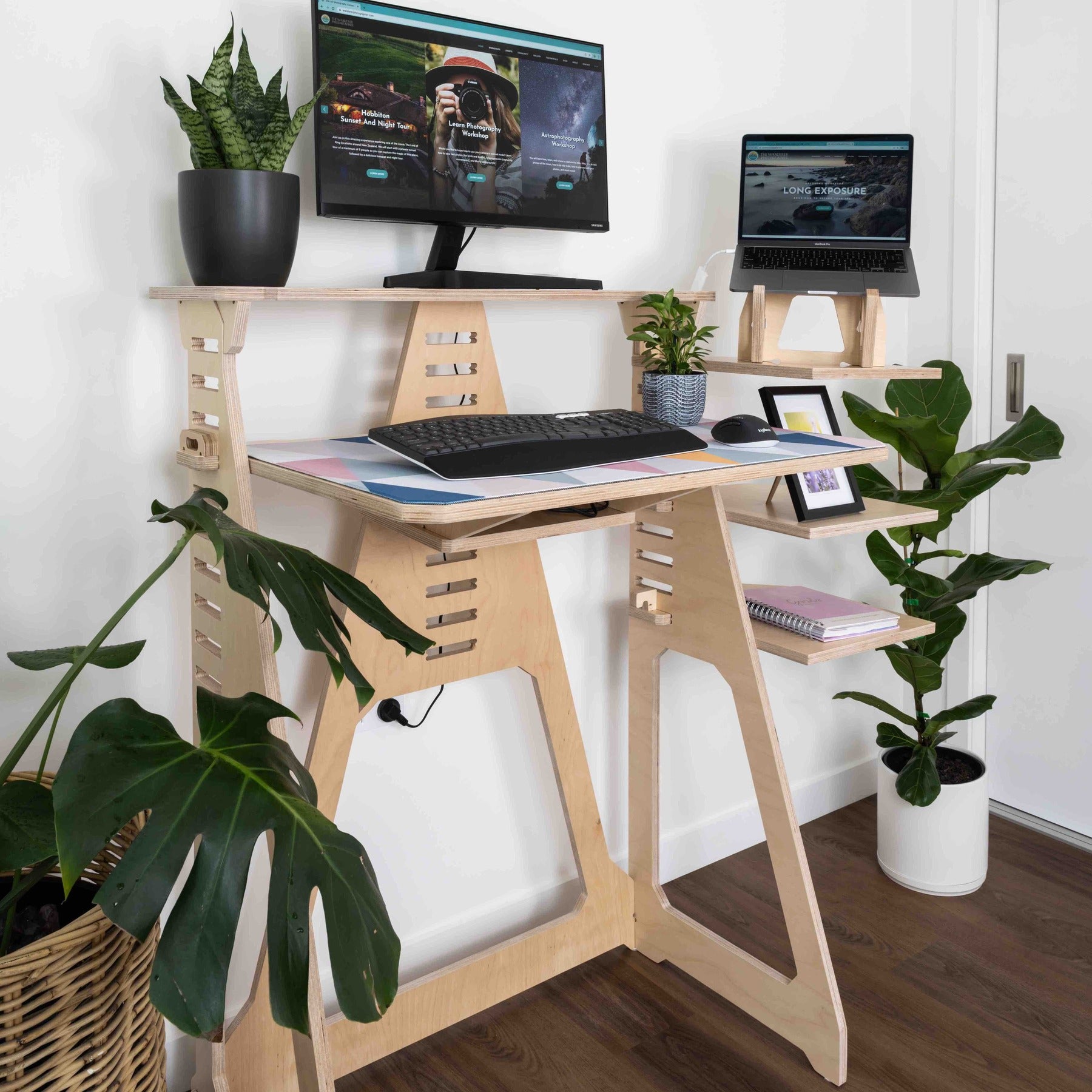 Sep 25, 2023 Nicole D'Almeida
Jul 04, 2023 Nicole D'Almeida